Professional Pest Control For Wellford, SC Properties
If you are looking for quiet southern living, Wellford, SC may be your spot. This small town just outside Spartanburg is loaded with southern charm. Whether you want lakes to fish in, woods to hunt in, places to explore, or old country restaurants to eat, Wellford has what you are looking for.
Wellford's rural environment also means that it has more than its share of pest problems. At Greenville Pest Control, we have over 25 years of experience taking care of the people of South Carolina. We offer high-quality pest control at fair prices from people you can trust. All our technicians are highly trained and have the tools, knowledge, and experience to handle even the most challenging pest problems.
Whether you are looking for commercial or residential pest control, call us today and find out why we are the go-to option for pest control in Spartanburg County.
Home Pest Control In Wellford, SC
At Greenville Pest Control, we are committed to keeping your home protected and your family safe from pests.
Our home pest control process includes:
Evaluation: We inspect your home inside and out and use the information we gather to create a pest control plan to meet your specific needs.
Exterior Treatments: We will fully treat the perimeter of your home and perform de-webbing and de-nesting treatments as needed.
Interior Treatments: Interior treatments will vary based on your home's exact needs. We will treat active pests and complete preventative treatments.
Follow-Up: We schedule our follow-up services at regular intervals based on the needs of your home so that you can live pest-free all year.
If you are dealing with pests in your home or want to make sure they stay out, call us today and let us develop a home pest control plan that keeps you and your family safe.
What You Probably Didn't Know About Termites In Wellford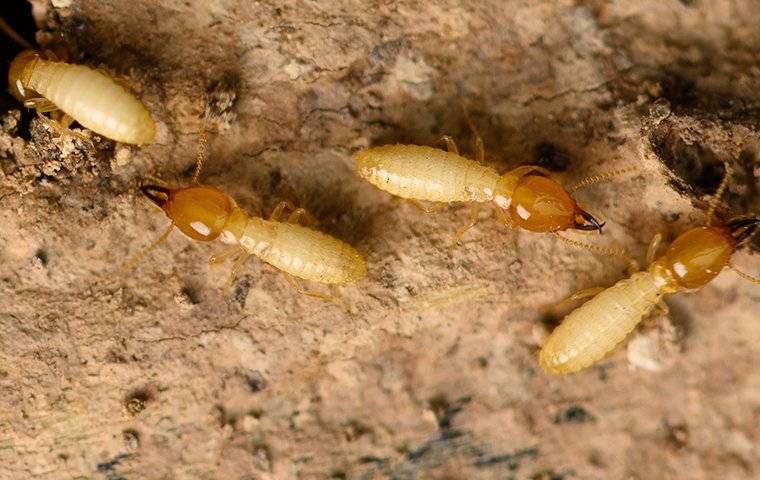 Termites are among the more well-known pests in our area and across the country. Everyone knows that termites eat wood and are harmful, but there is a lot more to them than that.
Here are some things about termites you probably didn't know:
They cause over $5 billion in property damage annually
They are known as the "silent destroyers" for their ability to evade detection
There are different types of termites, and both subterranean and drywood termites can be found in South Carolina
Termites are active year-round in South Carolina
The other thing you should know about termites is that the best solution for protecting your home is a termite control plan from Greenville Pest Control.
We will inspect your property for signs of an active infestation, eliminate it, and create a termite treatment plan that keeps your home protected.
Benefits Of Professional Bird Control In Wellford, South Carolina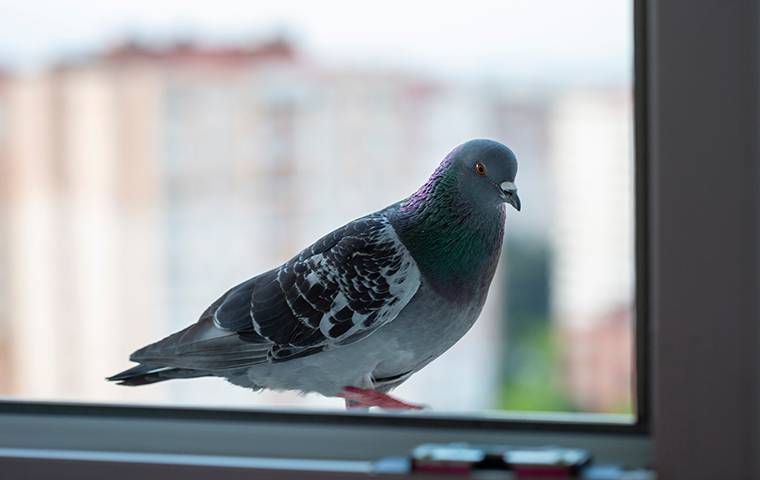 Many people don't think of birds as a pest. Most think of pretty bluebirds or cardinals flying around, singing their songs in the breeze, or eagles soaring high above the southern landscape. Many people even make watching birds a hobby, and some even have feeders and birdbaths in their yards to attract more of these animals.
What most people don't think of is nuisance birds like pigeons and all the problems they can bring, such as:
Slip and fall hazards caused by bird droppings
Destruction of buildings due to highly acidic droppings
The dangerous bacteria and diseases birds can spread
The other pest's birds bring with them like mites, lice, fleas, and ticks
If you allow nuisance birds to roost on your property, it's time for professional bird control. Let our trained technicians safely and humanely remove these dangerous pests and prevent them from returning.
Commercial Pest Control In Wellford, SC
Commercial pest control is one of those things that can go ignored or forgotten until it becomes an issue. The problem with that is it usually becomes an issue at the worst time, like a roach running through a crowded store or a rat interrupting a busy dinner rush.
Once this happens, it can be challenging for your business to recover. In this era of camera phones and instant online reviews, a pest making an appearance will be all over the internet in minutes. This can ruin the reputation of our business and drive customers away.
We understand how vital a pest-free business is. We work with you to create a plan that fits the specific pest pressures on your commercial property. Our treatments are not only designed to eliminate any active pest infestation but to provide preventative measures against future pest problems. You can handle that crowded store or busy dinner without worrying about pests making you front-page news.