Professional Pest Control For Taylors, SC Properties
Taylors, SC, is an unincorporated, census-designated place located 75 miles southwest of Charlotte. Taylors, a suburb of Greenville, is full of growth and development where residents and visitors alike get to experience the local sense of community. Families and newcomers are flocking to the area not only for the small-town feel but also for the beautiful natural surroundings and near-perfect weather. From the affordable cost of living to the safe, family-friendly neighborhoods, Taylors, SC, is indeed a great place to live.
While Taylors is a great place to live, you must know an important aspect of the community: pests. The pests native to Taylors aren't a huge problem, but they can become a significant issue once they enter your property. As pests are notorious for spreading various diseases and causing property damage, it's important to know you have a Greenville County pest control team supporting you in whatever pest needs you may have.
At Greenville Pest Control, we have over 25 years of experience serving Taylors and the surrounding areas with safe and effective pest solutions. As a family-owned and operated business, we take protecting your homes and businesses from harmful and destructive pests very seriously.
To learn more about our pest-free services, call Greenville Pest Control.
Residential Pest Control In Taylors
If you're like most people, you spend the majority of your day working. However, with the way today's workforce is going, many of you are working from home now more than ever before! While this is a great thing for many, it can be a nightmare if you have a pest infestation happening in your home.
Depending on the pests infesting your home, you're at risk of everything from salmonella spread by cockroaches to potential house fires from rodents chewing through the wires and cables in your home. All in all, pests don't belong in your Taylors home. Fortunately, the team at Greenville Pest Control knows how to handle such problems.
Our commitment to you is to provide you with a safe and effective residential pest control service that you are pleased with and satisfied with. We go above and beyond in our treatments by providing all-natural treatments if that's what you prefer. With over 25 years of pest control experience and a fully-licensed staff, the safety of your home and family is our top priority. Give one of our expert technicians a call today.
Don't Do It Yourself When It Comes To Bed Bug Infestations In Taylors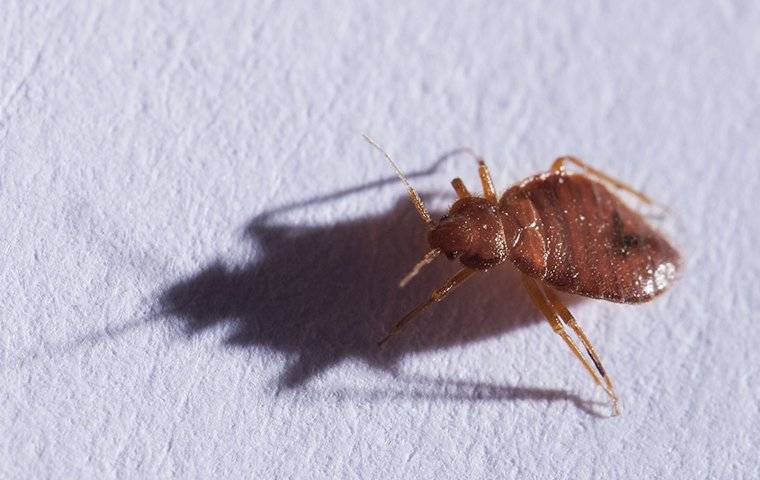 When it comes to specific bugs, doing it yourself is fine; a can of bug spray or sticky traps will usually get the job done. However, when it comes to bed bug control, doing it yourself just isn't sufficient.
Bed bugs are small, wingless insects that feed on human and animal blood (human blood is preferred). These pests are brown with an oval-shaped body. Their bodies can appear darker and even plumper once they've engorged themselves on a blood meal. Once bitten by a bed bug, you may experience itchy, red bumps that often appear in a cluster or rough line. On the other hand, some people don't experience any symptoms. The good news about bed bugs is that they don't spread harmful diseases like mosquitoes, fleas, or ticks. Nonetheless, bed bugs still don't belong on your property and should be removed immediately.
There are DIY methods and store-bought products to remove bed bugs from your property; the only problem with those is that they're not 100% effective if misused or if you don't know exactly where the infestation is. Many people think that bed bug infestations are only in beds, which is not the case. Bed bugs can not only be found on mattresses and box springs but also along baseboards, in electrical sockets, and behind wall hangings. If you don't know where to look, your efforts will be useless, and you'll continue to deal with bed bugs.
At Greenville Pest Control, we know all the hiding places of bed bugs, and our licensed and trained technicians have the experience needed to provide effective bed bug removal. If you think you may have bed bugs infesting your Taylors property, call and speak to our team of bed bug experts.
Three Reasons Why You May Have An Ant Problem In Taylors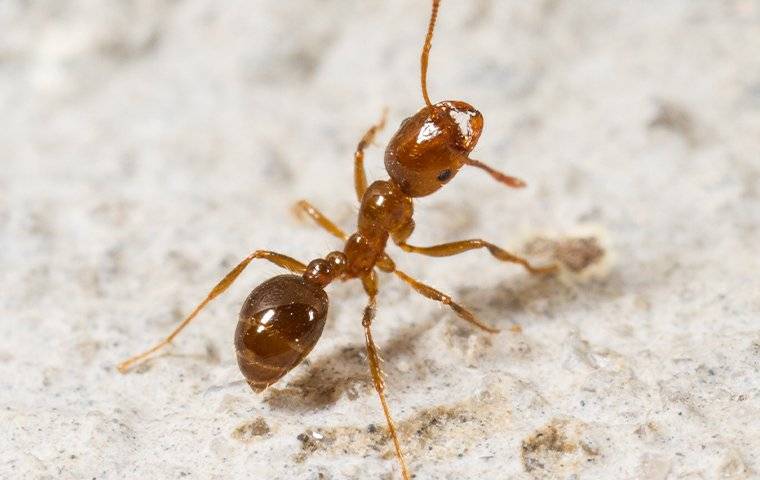 Ants are members of colonies, so if you see a few in your home, it's safe to assume that there are hundreds, maybe thousands more where those few came from. However, if there's one thing you should know about ants, they are there for a reason.
In many cases, ants, as well as other pests, are completely preventable. Whether it be the need for stricter house cleaning habits or home repairs, when ants enter your home, it's due to something you've done (or not done) on your end. Here are three reasons you may be experiencing an ant problem on your Taylors' property.
You're leaving food out: Ants' major attractors are food, crumbs, and spills. Despite their poor sight, these pests have an impeccable sense of smell; ants can smell as far as 10.8 feet away! These pests don't have to be close to your home to tell you left a few dirty dishes in the sink and crumbs on the counter to find their way into your home and feast.
You have leaking pipes: Some ant species rely on water to survive, and signs of ants in your home could be just the boost you need to get those home repairs going.
You have greasy surfaces: When cooking, it's common to have a few pops of grease here and there, and even leftover food residue in food storage containers can bring about ants without you realizing it. Always wash your dishes and containers well and wipe down your stove and countertops after using them to prevent this problem.
Having ants in your home is no fun, and it's also no laughing matter. Once inside your home, ants can contaminate your food and surfaces. To rid your home once and for all of such invasive pests, call Greenville Pest Control for effective ant control in Taylors.
Commercial Pest Control In Taylors
When it comes to having pests in your business, not all pest issues are the same. At Greenville Pest Control, we completely understand that. As every business is different, we take the time to know and have a clear understanding of your business's specific pest problems so that we can devise specific solutions that lead to effective results.
Our process starts with an initial inspection to identify entry points, hot spots, and conducive conditions that help us determine the cause of your facility's infestation. We then implement our 100% customized treatment to address the problems discovered during the inspection. Lastly, we provide follow-up services to ensure your business remains pest-free. We can also customize your follow-up schedule to meet your business's needs.
The success of your business is just as important to us as it is to you, which is why we take such pride in being a local business serving other local businesses. At Greenville Pest Control, we are your trusted leader in commercial pest control services in Taylors. Give us a call today to learn more about how our services will benefit your business.