Professional Pest Control For Pickens, SC Properties
Noted as one of the most scenic places in all of South Carolina, the city of Pickens provides residents with a quaint, small-town feel in the northwestern corner of the state. But don't be fooled into thinking its charm means there's nothing to do — Pickens has everything from a bike path and well-maintained parks to restaurants for every appetite and plenty of locally-owned businesses. The weather in Pickens is typically very mild with very little rainfall; however, conditions over the summer can produce a significant amount of warmth and humidity. Unfortunately, this means many opportunities for pests to become a problem in your home or business. But luckily, there's help! At Greenville Pest Control, we're the local leaders when it comes to safe and effective pest control. To keep your property free from pests 365 days a year, contact us today.
Home Pest Control In Pickens, SC
As a locally-owned business, we understand the needs of our neighbors, and at Greenville Pest Control, we work every day to meet them. With more than 25 years of experience, we have the knowledge to take care of any pest problem that may be plaguing your home. With a dedication to Integrated Pest Management (IPM), our main mission is to understand the environmental factors around your home in order to not only get rid of pests but also to keep them away. Following IPM also means limited chemical application, and if you prefer, we also have all-natural treatments ready upon request. Our team of technicians is fully licensed so that we can further ensure that you'll be receiving the highest level of service around. No matter what services you require, they'll always be backed by our re-service guarantee, so that you know pests will no longer be a problem. To learn more about how you can benefit from our corrective and proactive services, contact us today for effective home pest control.
Why Can't I Get These Cockroaches Out Of My Pickens Home?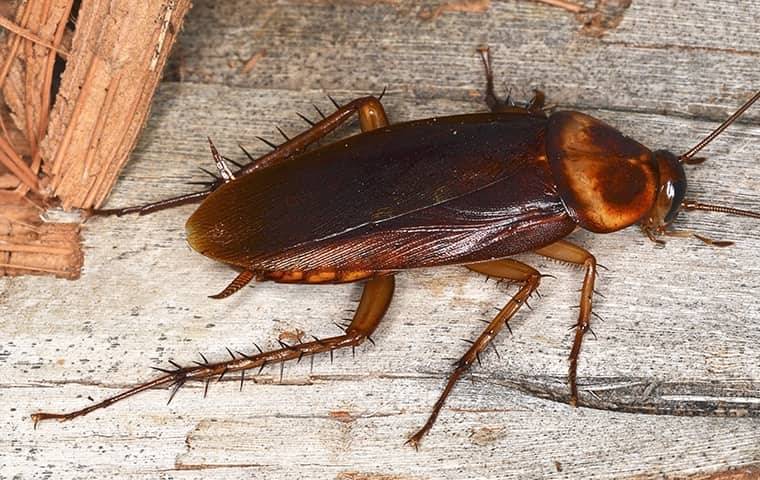 Cockroaches are one type of pest that every Pickens homeowner hopes they never have to deal with, not only because of the health risks they're responsible for but also because they are so difficult to get rid of. Some of the reasons you might be having trouble giving them the boot are:
Cockroaches can live for extended periods of time without food or water, which in some cases is up to a month.

Because homes do tend to offer cockroaches everything that they need, they have very little incentive to leave. They can usually find crumbs or dripping water somewhere.

Cockroaches breed very quickly and at high rates.

They tend to hide out of sight from humans.

When you see one cockroach, there are usually many.

They have a particularly hard exoskeleton, which makes them harder to crush.

The most common species of cockroach, the German cockroach, is actually growing immune to many over-the-counter pesticides.
Cockroaches are one of nature's most resilient pests, which makes dealing with them in your Pickens home to be an unpleasant — if not impossible — chore. But with professional help from Greenville Pest Control, cockroaches don't need to be a problem. Contact us today to learn more about how we can help keep these pests out of your home.
How To Limit Mosquito Exposure In Pickens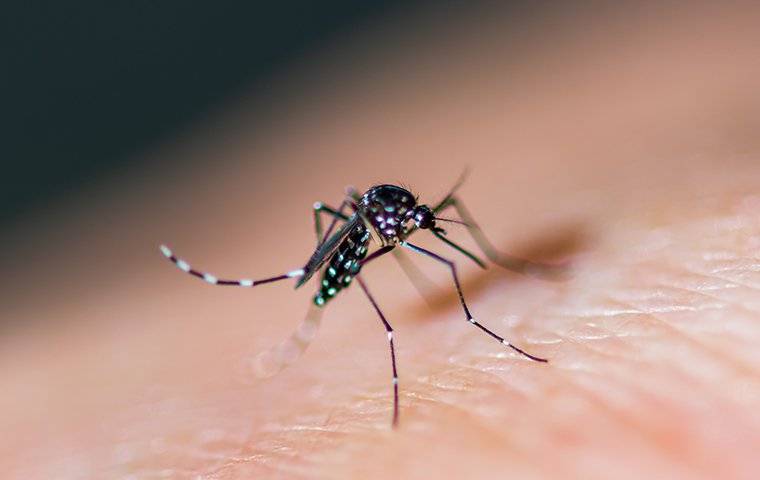 When temperatures are at their peak and conditions are humid and muggy in Pickens, it can feel like mosquitoes are everywhere. And for approximately half of the year, these pesky pests are very prevalent. But that doesn't have to mean that you're fair game. Here are a few tips to mitigate your exposure to them:
Apply EPA-approved products like DEET and picaridin.

Limit the amount of time you spend outside during dawn and dusk.

Opt for light-colored clothing, including long sleeves and long pants.

Minimize the amount of alcohol you consume.

Try not to sweat.

Avoid working out too much, as it can increase the amount of lactic acid build-up in your muscles.

Consider planting things like citronella, lavender, eucalyptus, and rosemary, all of which contain properties that are naturally repelling.

Turn over any areas of stagnant water around your property. Look to areas like kiddie pools, your pet's water bowls, and birdbaths. Try to prevent places like flower pots, grill covers, and water sports equipment from collecting puddles as well.
When it comes to limiting your exposure to mosquitoes, the best thing you can do is enlist the professional assistance of the team at Greenville Pest Control. With our seasonal treatments, we'll not only target current mosquito activity but budding problems as well. To enjoy your Pickens property itch-free, contact us today
Commercial Pest Control In Pickens, SC
Your business deserves the best pest control, and at Greenville Pest Control it's our mission to provide that for you. With more than 25 years of experience, we're the team that business owners continue to work with for our attention to detail, superior customer service, and the all-natural treatment options that we have available. From start to finish, our team utilizes Integrated Pest Management methods, which means that we'll work to get to the root cause of your problems, rather than cover them up with unnecessary chemicals. This also means that you'll see the benefit of long-lasting results and fewer issues developing in the future. When you work with Greenville Pest Control, we'll always customize treatments to your specific needs because we know that no two businesses are the same. See why so many businesses continue to trust us with their success. If your business could benefit from ongoing pest control, contact us today.