Quality Pest Solutions For Liberty, SC Properties
In a place like Liberty, there are a variety of pest problems that can plague your home or business. Trying to take care of them on your own can be a recipe for disaster. Instead, why not partner with the professionals that can provide a pest-free guarantee for your Liberty area property?
At Greenville Pest Control, we treat every customer like family. That means no cutting corners, and it means always providing access to a variety of services in the most convenient manner for you. Here's what you can benefit from when you're a member of the Greenville Pest Control family:
Free re-services when necessary

Same-day and emergency services

Over 25 years of experience

Natural products available

Free quotes
Call us today to get a free quote for residential or commercial pest control services.
Home Pest Control In Liberty, SC
When you own a home in the Liberty area, pest problems become the norm. But if you ignore them for too long, they could put your property and family at risk. With destruction and danger looming at your door, why take a chance on anything else besides guaranteed professional services? With over 25 years in the pest control industry, our experts at Greenville Pest Control can provide the assurances you're looking for. We even provide same-day and emergency pest control services for pest problems that are a direct threat to your family's health. Give us a call today to get a free quote on our guaranteed professional home pest control service packages.
Why Travel Increases The Need For Bed Bug Control In Liberty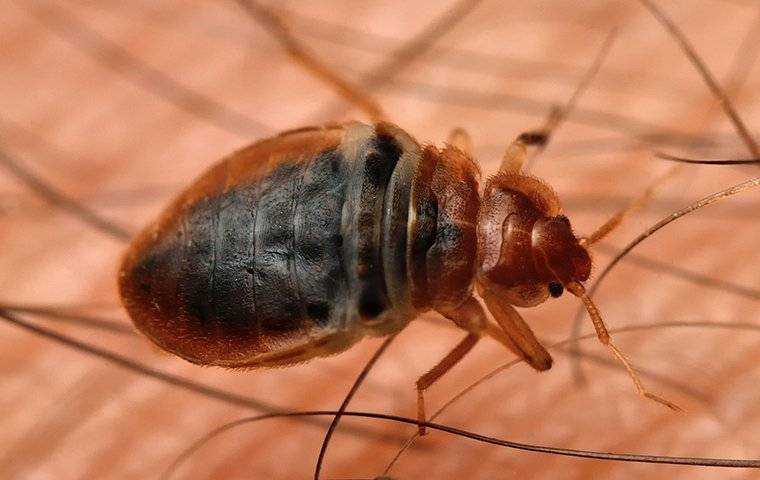 Bed bugs are some of the most problematic pests in the Liberty area. Since they are very small and slow-moving, they will often enter homes by hitchhiking on various items. The two most popular items for bed bugs to hitch rides on are used furniture, and luggage after traveling.
Greenville is becoming one of the most popular places in South Carolina to visit. Unfortunately, as our travel hubs become busier, our chances of incurring bed bug infestations become higher. More people traveling through our travel hubs means more bed bugs are being carried into these facilities.
Every time you travel, you are at risk of picking up bed bugs on your bags, as these pests will migrate from bag to bag at airport terminals, train stations, and bus stations. That's why you should never leave your bag on the ground for a long period of time.
Pro tip: never put your bag on the bed at a hotel before checking it for bed bugs. If you notice bed bugs later and switch rooms, they might have already crawled into your bag.
If you notice bed bug problems in your home after traveling, call the professionals at Greenville Pest Control immediately. DIY bed bug control methods will only eradicate a small portion of the infestation, leaving you exposed to the health effects of a long-term bed bug infestation. Give us a call today for a free quote on our bed bug control services.
The Best Ant Control Advice Liberty Homeowners Can Hear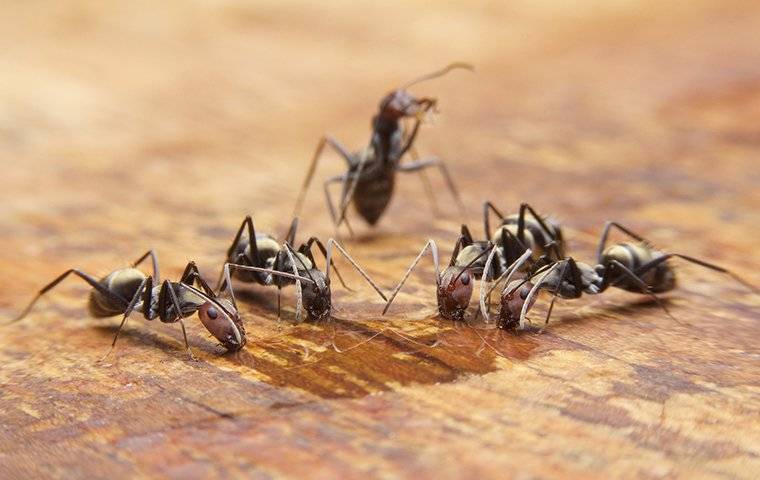 If you have ant problems on your Liberty property, or you want to avoid these kinds of problems, then you've come to the right place. Ants are small, resourceful, and can spread dangerous bacteria all over your kitchen and dining areas. That's why preventing their attraction to your home is an absolute must.
Here are the best ways you can reduce ant attraction to your property:
Cleaning regularly

Proper lawn maintenance

Effective moisture control practices

Proper food and trash storage
While all of these methods can reduce your chances of incurring an ant infestation, they will not get rid of an existing problem. Store-bought traps and bait stations will typically leave a majority of the infestation unaffected, allowing these pests to endanger your home and family even after you thought the problem was taken care of.
Partnering with a Greenville Pest Control technician is the best way to get rid of an ant problem and to avoid them in the future. Give us a call today for a free quote on our ant control services!
Commercial Pest Control In Liberty, SC
As a business owner in the Liberty area, it can be easy to ignore pest problems if you have other tasks to attend to. However, ignoring pest problems could make your business go viral on social media, in all the wrong ways. That's why you can't put your trust in store-bought remedies or DIY pest control methods.
Instead, put your trust in the professionals that have provided pest-free facilities to businesses in the Liberty area for over 25 years. With same-day and emergency pest control services, we will do our best to ensure that your customers will never witness a pest problem. Give us a call today to get a free quote on commercial pest control for your Liberty commercial facility.