Professional Pest Control For Marietta, SC Properties
If you have pest problems on your Marietta property, they can be difficult to avoid on your own. They can also be even more difficult to get rid of on your own once they gain a foothold. That's why you can't put your trust in DIY pest control methods or store-bought solutions.
Instead, partner with Greenville Pest Control. Our technicians provide the following benefits to all of our residential and commercial clients in the Marietta area:
Same-day and emergency pest control services
More than 25 years of industry and area experience
Free inspections
Free re-services for recurring customers
Give us a call today to schedule an inspection with one of our highly experienced pest control technicians.
Home Pest Control In Marietta, SC
When you own a home in the Marietta area, it can be challenging to keep pests out or get rid of them on your own. Unfortunately, many local pests can be hazardous to your health, destructive to your property, and create a very uneasy environment. When you trust DIY pest control methods, things can become dangerous in your home instead of creating a secure environment.
That's why Greenville Pest Control provides high-quality home pest control solutions that put your needs above all else. We have more than 25 years of experience protecting Marietta area homes, so we have everything we need to stand behind our pest-free guarantee. We even offer same-day and emergency pest control solutions. Give us a call today to schedule an inspection with one of our professional pest control technicians.
An Effective Rodent Control Guide For Marietta Property Owners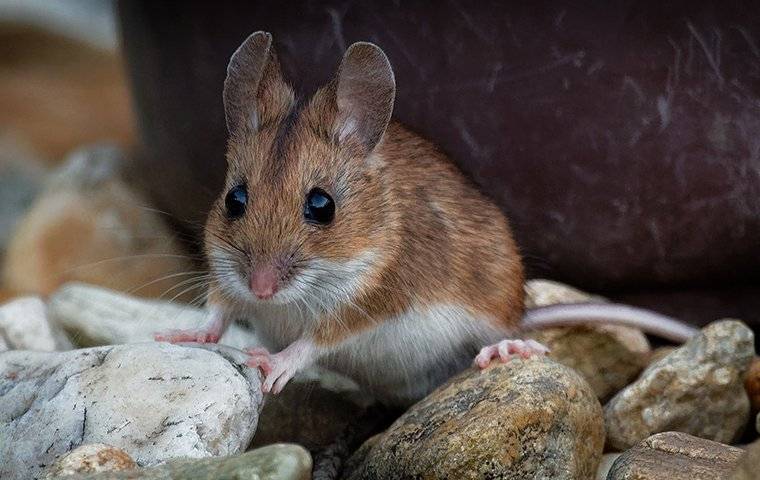 If you have rodent problems on your Marietta property, these pests can become very destructive, dangerous, and hard to control. Rodents have very sharp teeth that allow them to chew and squeeze their way through the side of your home and into the cracks and crevices around the structure. They will also continue to chew on your stored items and your home's infrastructure once they gain entry.
Unfortunately, the damage is the least of your worries. Rodents are well-known disease carriers, and they will bring harmful bacteria onto your property. They will also introduce dangerous parasites like fleas and ticks. Since they are so difficult to keep out of your home and so dangerous once they are in, it's important to do everything you can to limit rodent attraction to your property with the following methods:
Declutter the low-traffic areas of your home.
Trim back tree branches from the roof to prevent roof entry.
Store food and trash properly.
Get professional help as soon as you notice a rodent problem.
If you have a rodent problem within your home, it can outpace your store-bought remedies very quickly. Rodents reproduce quickly within small structures, so you probably won't be able to keep up on your own. That's why the professionals at Greenville Pest Control are here to serve you and protect your family from these dangerous property invaders. Give us a call today to schedule an inspection with one of our rodent control experts.
Lyme Disease And Other Dangers Ticks Pose To Marietta Residents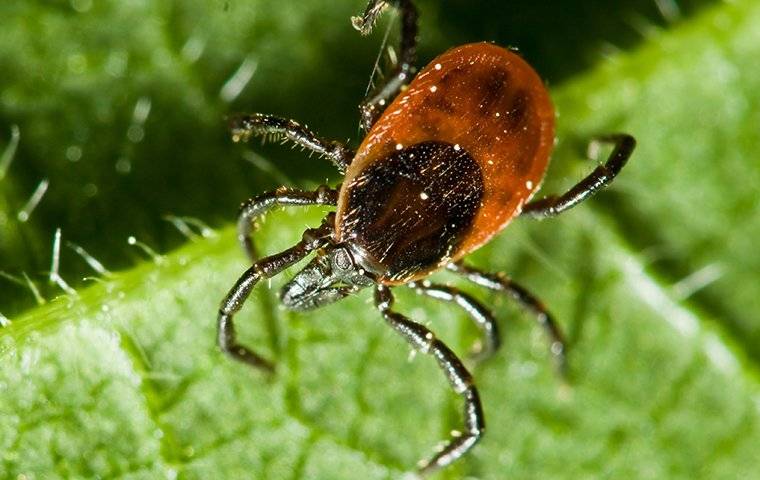 Ticks may be some of the smallest property invaders in the Marietta area, but they are some of the most dangerous. Ticks will latch onto your skin and suck on your blood, which is nasty enough. However, the worst part is that they can transfer dangerous and even deadly diseases as they feed on your blood.
Lyme disease, for instance, is one of the most common tick-borne illnesses in the Marietta area. It can often lead to nerve damage, paralysis, and even death when not treated properly. The local ticks can also spread harmful illnesses such as Rocky Mountain spotted fever and tularemia, which involve serious medical complications when not properly treated.
Ticks are typically brought onto your property by other wildlife hosts such as deer and rodents. That's why the following methods are the best way to protect your property from wildlife that will carry ticks:
Maintain the lawn properly.
Trim any tall grass or shrubs near the property line, which is the preferred habitat for ticks.
Have your pets medicated by a veterinarian.
Get professional help at the first sign of a problem.
Even though wildlife prevention can help you reduce your chances of a tick problem, nothing can guarantee you a tick-free home beside the professional care of a Greenville Pest Control residential expert. Give us a call today to schedule an inspection.
Commercial Pest Control In Marietta, SC
Owning a business in a place like Marietta can put a lot of pressure on the way you prevent pests from invading your property. If you allow pest problems to become a recurring issue, it can affect your reputation in the community, your chances of passing your health inspections, and even put your employees, customers, and inventory at risk.
Instead of putting your hard work on the line, why not partner with the professionals that can provide a pest-free guarantee backed by more than 25 years of experience? When you combine these with our same-day and emergency pest control solutions, you get everything you need to ensure that your customers will never witness a pest problem in your facility. Give us a call today to schedule an inspection with one of our highly trained commercial pest control technicians.