Professional Pest Control For Landrum, SC Properties
Humidity is a part of life here in Landrum, SC. This means that in addition to residents, we also have plenty of pests that call Landrum home. These pests can invade homes and businesses, causing tons of problems. Therefore, Landrum home and business owners need reliable pest solutions to keep their properties safe.
At Greenville Pest Control, we offer both residential and commercial pest services that you can count on to eliminate current pests and help prevent future infestations. To learn more about our pest control offerings, continue reading. Or, contact us today to request your free quote.
Home Pest Control In Landrum, SC
When pests invade homes, they can damage property and spread harmful diseases. To keep your home and family safe from these unwanted invaders, you need residential pest control solutions that work. Our process begins with a detailed evaluation of your property, during which we look for entry points, signs of life, and other conducive conditions. Exterior treatments include de-nesting, de-webbing, and a full perimeter treatment of your foundation. Interior treatments vary depending on the evaluation of your property, but all target active pests and conducive conditions. We also offer ongoing follow-up treatments for properties. Each follow-up visit includes exterior treatments as well as interior treatments upon request. To request a free quote, contact us today.
Three Mosquito Management Tips For Landrum Property Owners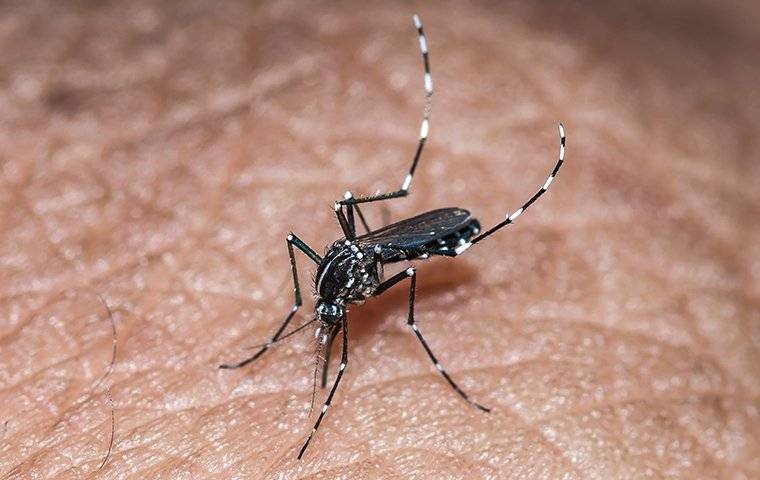 Mosquitoes are annoying pests. What's worse, they're dangerous, too. As such, if you're a Landrum property owner, you need to do what you can to limit their populations in your yard. This includes removing all areas of standing water which mosquitoes need to lay their eggs. To reduce mosquito populations around your property, you should:
Remove areas of standing water by filling in low-lying areas or holes in the ground, keeping gutters free of debris, and storing lids or containers that might collect rainwater upside down.
Refrain from overwatering your lawn.
Keep your grass cut short and trim back vegetation around your property.
In addition to these steps, you should also partner with the professionals here at Greenville Pest Control. We offer mosquito control services that you can count on to lower the mosquito populations around your property. Give us a call today to learn more.
How Do Cockroaches Get Into Landrum Homes?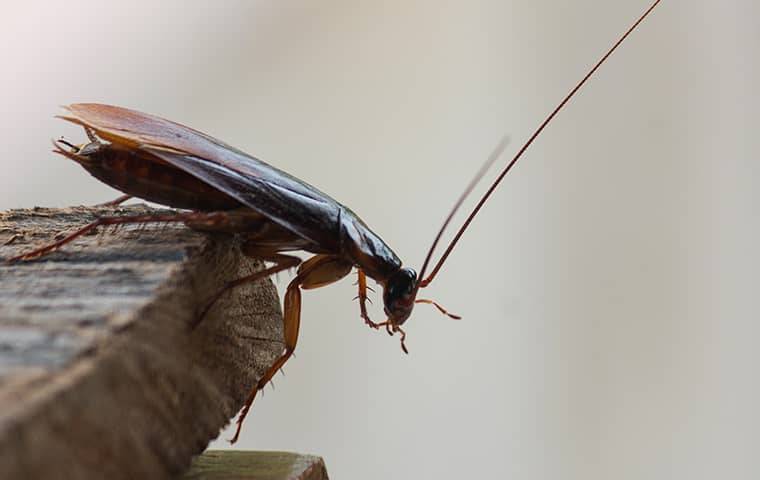 Cockroaches are unsightly pests that can spread harmful bacteria and pathogens throughout homes. As such, many people want to know how these dangerous invaders get inside in the first place. Unfortunately, there are tons of ways cockroaches might get into your home. They can crawl under doors, through openings around windows, and even fit through small cracks in your home's foundation. Essentially, any opening around your home could provide cockroaches with access to the inside. Additionally, cockroaches can be brought into homes, unknowingly, while living in potted plants. Ultimately, there are tons of ways cockroaches might get inside.
Given this, it can help to seal up openings around your home. Moreover, you should always practice proper food and trash storage to limit factors that attract cockroaches. Finally, should you find cockroaches living in your home, you need to contact the professionals here at Greenville Pest Control right away. Our cockroach control solutions are a surefire way to eliminate these dangerous pests from your home. Give us a call today to get started with a cockroach control plan that works for you.
Commercial Pest Control In Landrum, SC
At Greenville Pest Control, we understand that no two businesses are exactly the same, and they don't require the exact same pest control services either. That's why we take the time to learn as much as we can about your business's specific needs before we develop a fully customized treatment plan. We begin with a thorough inspection of your property to discover any harborage zones, entry points, or conducive conditions. We will also speak with you to get a better understanding of what you've been experiencing, as well as any industry regulations or parameters we must work within. Treatments are tailored specifically to your needs based on our evaluation. We always provide interior and exterior treatments that both address current pests and help to prevent future infestations. If you enroll in ongoing services, we will return to your business on a regularly scheduled basis to retreat your property and address any issues that may have arisen in the meantime. These visits can be scheduled to meet your needs. To learn more about our commercial pest services, contact Greenville Pest Control today.