Professional Pest Control For Greer, SC Property Owners
Situated in the beautiful foothills of the Blue Ridge Mountains, the city of Greer, SC, is a growing community with lots to see and do. It's a great place to settle down, and no one agrees more than local pest populations. Greer homes and businesses are sensitive to pest activity, which exposes us to the potential of a pest infestation. If you want to protect your property from infestations, you've come to the right place.
Greenville Pest Control is a local, family owned and operated pest control company that has been servicing the local community since 1994. We service homes and businesses throughout Greenville County and the surrounding areas, providing reliable pest control solutions all year long. Our licensed pest technicians go above and beyond to provide our valued customers with the best pest solutions around, and we don't stop until you're completely satisfied. If the bugs come back, so do we!
Home Pest Control In Greer, SC
Greer is a beautiful place to own a house, and local pests are eager to make themselves comfortable in your home. That means you and your loved ones are exposed to the consequences of a pest infestation, and that's not a risk worth taking. Greenville Pest Control is here to protect you with comprehensive home pest control solutions. We service over 830 homes in the local area, using customized solutions to give you pest-free results that last.
Based on your specific pest situation, we develop the right approach to treat the infestation. Our IPM (Integrated Pest Management) strategies allow us to benefit our customers by maintaining long-term pest protection through exterior pest treatments. We offer all-natural products and ongoing services to prevent pests from returning to your home. Our emergency and same-day services give you round-the-clock protection you can count on. Reach out today for your free pest evaluation.
Four Bird Control Methods For Your Greer Property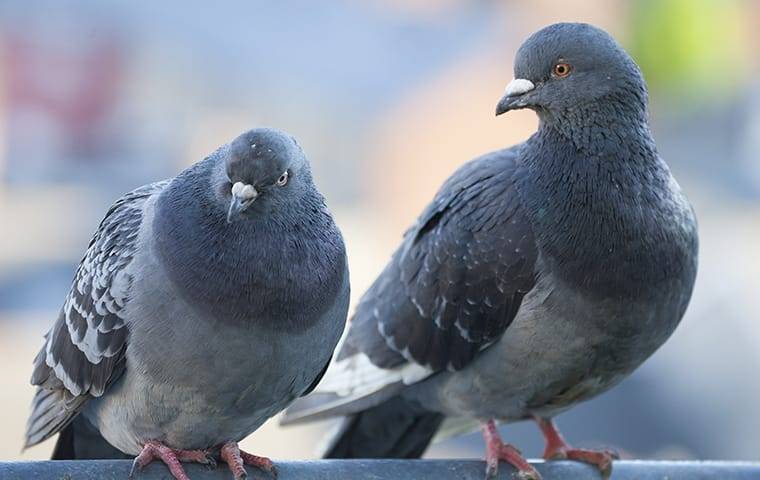 A bird infestation is a serious occurrence that can have detrimental effects on your property and everyone inside of it. The best approach to bird control is proactive control to avoid them in the first place.
Here are four ways to discourage pest birds from entering your Greer property:
Keep garbage cans covered and maintain cleanliness.
Keep trees directed away from the structure of your property.
Keep vegetation and landscaping well-trimmed.
Reduce sources of standing water, like birdbaths and gutters.
Another obvious tip is to avoid feeding any birds; this way, they're less likely to return looking for a food source. If you want guaranteed protection from a bird infestation throughout the year, the most effective way is with professional bird control services.
Get in touch with Greenville Pest Control today to discuss your bird control and prevention needs.
What Do The Termites In Greer Look Like?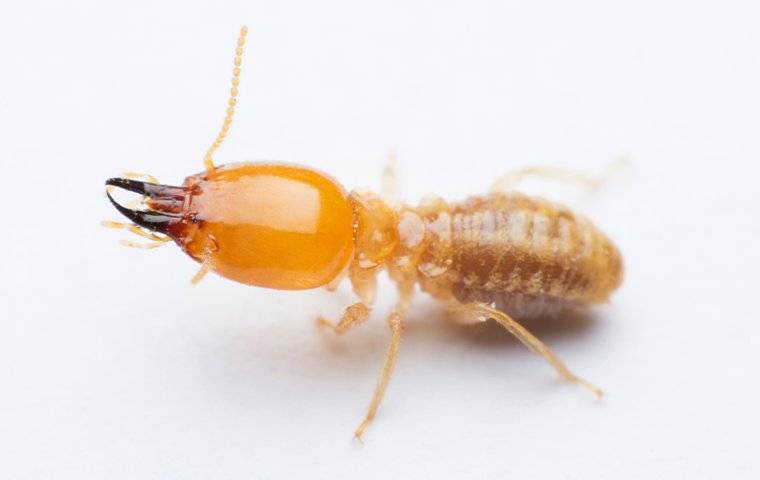 Termites are often mistaken for ants, but they're much more destructive. A termite's appearance varies depending on the stage of its life cycle, so worker termites look like translucent white ants, while soldiers look more like the typical brown termites you likely picture in your head.
How else can you identify termites in Greer? Well, here are some of their basic characteristics:
An eighth of an inch to an inch long
Varying in color from white to brown to black (depending on the life stage)
Body consisting of two segments and a straight abdomen
Distinct appendages including antennae and six legs
If you think there may be termites on your property, it's important to act fast. The best thing you can do is get in touch with the professionals right away.
Here at Greenville Pest Control, we offer complete termite detection, extermination, and prevention services to protect you from these wood-eating destroyers. Reach out to us to learn more; we look forward to helping you.
Commercial Pest Control In Greer, SC
It's not easy running a business, but things get a lot more complicated when you have to face a pest infestation. Luckily, you don't have to face it alone. Greenville Pest Control offers dependable commercial pest control solutions to over 320 local businesses.
Inspection
Meet with property manager for walk-through and consultation
Identify active areas and conducive conditions
Review of potential pest problems, suggested guidelines, and treatment strategies
Treatment
Sealing off entry points and making small exclusions to prevent pest access
Exterior pest treatment three feet up and ten feet out from perimeter of the foundation
Installation of ULV light traps and glue boards throughout the interior
All of our services are customized to meet your needs, and our return services are scheduled weekly or bi-weekly for your continued protection. We service a broad range of commercial properties, including warehouses, medical offices, nursing homes, restaurants, bars, and many others. Whatever kind of business you run, it's important to consider your commercial pest control needs. Give us a call today to get started.