Professional Pest Control For Mauldin, SC Properties
With shops, restaurants, parks, and good schools, the city of Mauldin has become an ideal suburb, particularly for families and individuals looking for a city but one with more of a small-town feel. With conditions that range from mild to very warm, and always with a modest amount of rain, Mauldin offers a nice backdrop, but these conditions are also responsible for pest problems of all kinds.
Since 1994, Greenville Pest Control has been providing homeowners and businesses with safe and effective pest control that they can trust. We emphasize excellent customer service because we believe that situations like these can already be packed with stress, so it's our job to make them as smooth as possible. To request your free quote and learn more about how we'll keep the pests off of your property, contact us today.
Home Pest Control In Mauldin, SC
As a locally-owned family business, we believe in treating every homeowner as if they were our own family or our neighbor. That's why at Greenville Pest Control, we are fully committed to keeping your home pest-free and making the process as stress-free as possible. Through using Integrated Pest Management methods, we look to understand the root cause of your pest problems and prevent new ones from cropping up. This protocol also means minimal chemical application, which is safer for everyone inside your home as well as the environment. All of our technicians are licensed and certified, we offer a re-service guarantee, and we will always go the extra mile to meet your needs. With more than 25 years of experience, Greenville Pest Control is the team homeowners across the area turn to for reliable pest control solutions, no matter the season. For more information on how we can help keep your home pest-free, contact us today!
Why You Should Have A Termite Inspection In Mauldin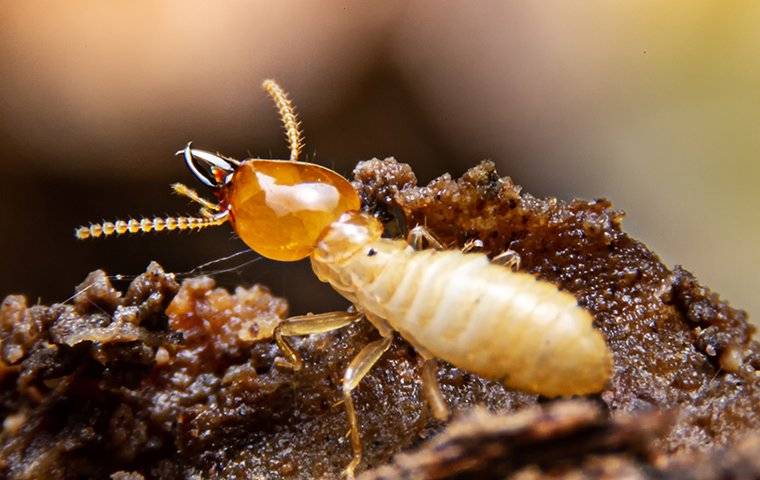 Termites are sometimes referred to as "the silent swarmers" and this is primarily because these tiny pests often go completely undetected. That is until the damage they've caused is so vast that you spend thousands of dollars rectifying the issues they've caused. The average termite problem in Mauldin goes unnoticed for upwards of 18 months, and during this time, termites are working inside your walls, floors, ceilings, or any other wood-based areas, chewing them from the inside out. Each year, damage that ranges from swollen floors to splintering door frames to collapsing foundations and walls costs American homeowners an average of five billion dollars, and that doesn't even take into account the immeasurable stress that comes from dealing with a termite problem. That's why it's never too soon to call Greenville Pest Control for a termite inspection. Whether you're looking to purchase a new home or want to protect your current dwelling, we can help. Contact us today for more information on making this a reality!
Are Bed Bugs In Mauldin Dangerous?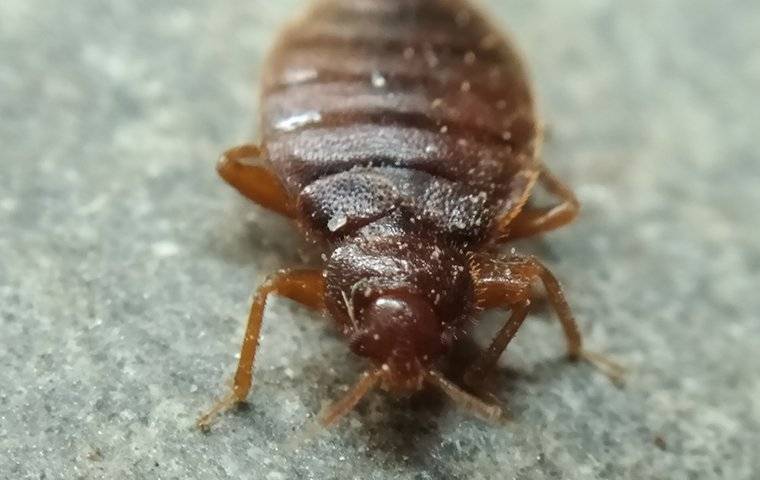 Bed bugs are one of those pests that might not be a significant risk to the structure of your Mauldin property; however, they are extremely detrimental to your health and well-being. The sole purpose of bed bugs is to feed off of your blood, primarily while you're sleeping, the results of which include very painful and itchy welts. These welts are truly unpleasant for anyone who's been plagued with bed bugs and can result in secondary infections from excessive scratching. Additionally, the shed body parts and fecal matter are responsible for triggering both asthma and allergies in people living in infested properties. Since bringing bed bugs to your Mauldin property is much easier than one might suspect, the safest thing to do, either with regards to prevention or removal, is to contact Greenville Pest Control today for effective bed bug control.
Commercial Pest Control In Mauldin, SC
Your Mauldin business is your lifeblood, and at Greenville Pest Control, it's our mission to keep your property safe and free from pests. For more than 25 years, we've been the team of pest control experts that businesses of all disciplines turn to for both preventive and corrective pest control services. Our inspection and treatment process is built on the foundation of Integrated Pest Management, which means that at every step of the process, we look to understand all of the details and get at the root cause, rather than cover up your problems with unnecessary chemicals. This process also means that our treatments are going to be safe for your staff and customers, while also proving to be reliable and long-lasting.
At Greenville Pest Control, we don't stop at superior services; we do everything in our power to provide customer support that works for you. This means a pest-free guarantee, emergency services, and fully customized plans tailored to your unique needs. If your business could benefit from ongoing pest control protection, contact Greenville Pest Control today for commercial pest control.