Professional Pest Control For Piedmont, SC Properties
Overlooking the Saluda River, the community of Piedmont is located in both Anderson and Greenville counties. The community is packed with eclectic eateries, shops, and an assortment of other businesses. And with easy access to Greenville, Piedmont has become ideal for those who commute to work. Conditions here are mild for approximately half of the year, but in late spring, temperatures rise and peak at very hot and humid conditions over the summer and through late fall. To combat these conditions and the pest problems they cause, the pros at Greenville Pest Control provide effective treatments based in Integrated Pest Management. Since 1994, we've been the trusted local pest experts and will always put the safety of our customers first. For more information on our residential and commercial pest control services, contact us today.
Home Pest Control In Piedmont, SC
Your Piedmont home could encounter a pest problem at any point throughout the year, which is why the team at Greenville Pest Control seeks to provide homeowners with residential pest control that is trusted and long-lasting. With more than 25 years of experience, we utilize the industry gold standard of Integrated Pest Management in order to tackle issues at their root and utilize minimal chemical application in the process. We begin with an inspection and evaluation of your property and needs, then move on to a customized interior and exterior treatment of property, which is then monitored with routine follow-ups. As a family-owned and locally-operated business, we will always go the extra mile for our customers and our community, which is why we guarantee our services and provide free re-treatments if necessary. Our technicians are fully licensed so we can provide you with safe and reliable service each time. To learn more about our residential pest control offerings, contact us today.
Bed Bugs In Piedmont: What Homeowners Need To Know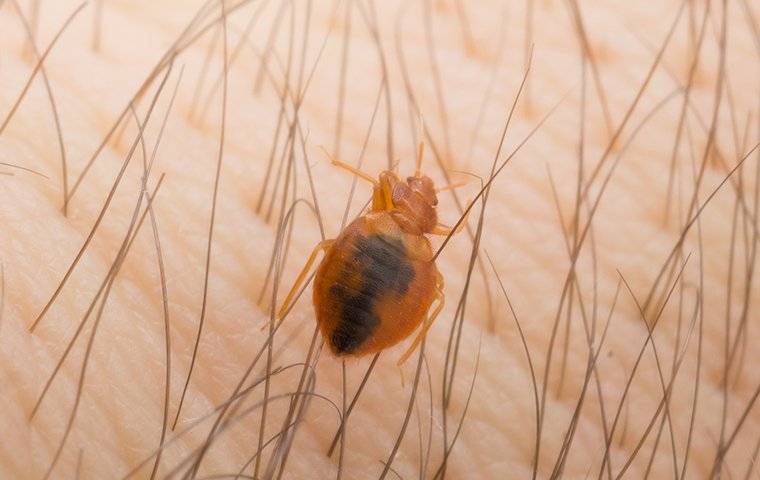 Bed bugs are a prevalent pest in Piedmont homes and once you have an issue with them, they can prove very difficult to get rid of. Bed bugs gain entrance to homes usually on infested secondhand furniture or mattresses, your personal belongings after traveling, or due to a wildlife or rodent infestation on your property. They hide out of sight from humans, feeding on you while you're sleeping, the result of which is red bumps that are very itchy. Because infestations usually entail large numbers of bed bugs and because they can be very hard to locate, getting rid of them on your own is a nearly impossible task. DIY bed bug control tends to be costly and tedious, and if you miss even a few bugs, you risk a larger problem in the future.
For the most secure form of bed bug control, contact Greenville Pest Control today.
Here's Why You Can't Get Rid Of Ants In Your Piedmont Home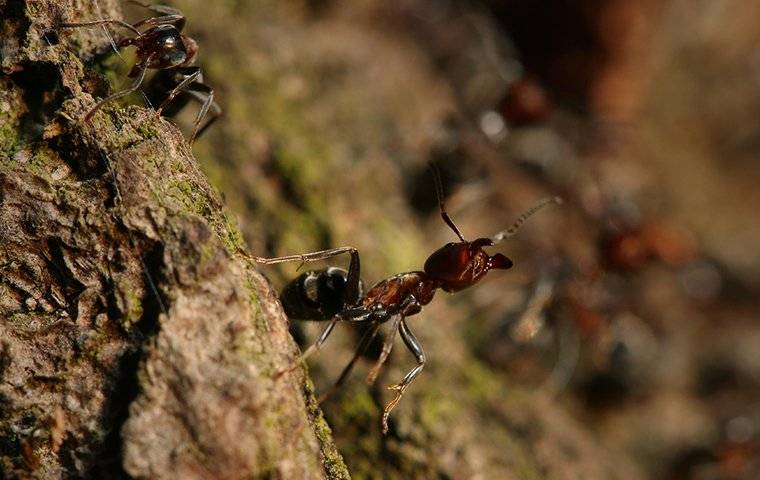 Ants are the most common nuisance pest in Piedmont homes, and it's very likely that you'll encounter them at one point or another on your property. They're an impossibly small pest that is capable of gaining entrance into your home either through the smallest cracks in your foundation, sneaking through gaps around your windows or doors, or simply by taking advantage of a door or window that's been left open. When ants get attracted to your home, what they're usually seeking is food, particularly of the sweet or sugary type. So if you've avoided doing the dishes for a while, haven't taken out the trash in weeks, or left the food around your home uncovered, then you may end up with an ant problem. Additionally, because your home may have crumbs or food residue that you're unaware of, getting rid of ants can prove to be a very tall task. In order to both prevent ants from entering your home and get rid of them once they're there, you need a level of vigilance when it comes to cleanliness that is almost impossible to maintain. That's why the most secure form of ant control comes from the professionals at Greenville Pest Control. To learn more about keeping your Piedmont home ant-free, contact us today.
Commercial Pest Control In Piedmont, SC
Pest problems can be devastating for your business, whether they're big or small. They can put your staff's health at risk, lead to property damage, cause you to close your doors, and tarnish your reputation. If those aren't risks that you're willing to take, then contact Greenville Pest Control today. With more than 25 years of experience servicing businesses in the local area, we're especially qualified to take care of your business property. Our licensed technicians follow Integrated Pest Management for all of our commercial pest control programs. What this allows us to do is to create a plan that is uniquely designed to your needs, uses limited chemicals, and lets us adapt treatment methods if necessary.
When we inspect your property, we leave no stone unturned, from exterior harborage to interior hotspots and everything in between. And with routine maintenance and follow-ups, we're able to ensure a pest-free environment for everyone on your property. When you partner with Greenville Pest Control, you will always work with a team that is friendly, knowledgeable, and qualified. We will always put your needs first and go the extra mile to meet them, offering flexible scheduling and all-natural treatments upon request. To protect your business and learn more about our commercial pest control services, contact us today.