Professional Pest Control For Travelers Rest, SC Properties
Known as one of the South's best small towns, Travelers Rest, SC, is the perfect place to call home. It's nestled in the foothills of the Blue Ridge Mountains, providing natural beauty to enjoy year-round. We also offer a welcoming warmth and Southern charm that can't be beat. Unfortunately, pests also love it here in Travelers Rest, meaning local properties are at risk for experiencing pest infestation. The best protection you can secure is from a team of pest professionals.
Greenville Pest Control is a local, family-owned and operated pest control company that has been servicing local homes and businesses since 1994. We are proud to protect properties throughout Greenville County and the surrounding areas, and we go above and beyond in our commitment to customer satisfaction. We also promise free re-service for recurring customers. Contact us today to discuss your residential or commercial pest control needs.
Home Pest Control In Travelers Rest, SC
It's hard to protect your home from all potential danger, and pest infestation in particular can feel very overwhelming. That's why we're here to help. We are proud to have serviced over 830 local residences with complete residential pest control solutions. We provide year-round coverage from a variety of local area pests, some of which include bed bugs, cockroaches, ants, spiders, birds, mosquitoes, rodents, fleas, ticks, stinging insects, and termites. Our process entails:
Inspection – Thorough examination around eaves, doors, windows, overhangs, and conducive areas.
Services – De-webbing, de-nesting around eaves, perimeter treatments around foundation, and interior treatment around active and conducive areas.
Follow-Up – Ongoing services for the exterior, interior upon request.
Using an IPM (Integrated Pest Management) approach, we're able to benefit our customers by maintaining their safety all year long. Whatever pest problem you're facing, give us a call today and we'll come up with the right plan to tackle the problem from the inside out.
Why Is Termite Control Important For Travelers Rest Homes?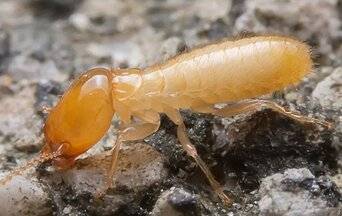 Termite damage is a large-scale problem that can become absolutely devastating. It's something that all homeowners should diligently avoid, and the best way to do that is to get help from a team of trusted professionals. Only professional termite control and prevention can help protect you from the detriments of termite damage.
To give you an idea of how much damage these wood-eater can do, consider the fact that U.S. home and business owners collectively spend over five billion dollars each year in termite repairs and prevention costs. Termites are massively detrimental to the structural integrity of your home, weakening the construction from the inside out by feeding on and burrowing their way through moisture damaged wood.
The best thing you can do to protect yourself against termites is to reach out to the team at Greenville Pest Control. We offer guaranteed results, giving you the protection that you and your loved ones deserve. Get in touch with us today to learn more about our termite control and prevention services.
How To Identify Bed Bugs In Travelers Rest, SC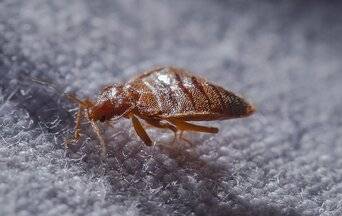 When it comes to bed bug infestation, early detection is key. The sooner you can address the issue, the more likely you are to prevent it from spreading. So, it's important that you know how to identify these nocturnal bloodsuckers. Here are some basic bed bug identifiers to keep in mind:
Elongated mouth part.

Mahogany brown color.

Oval-shaped body.

Six legs.

Size of an apple seed.

Up to ¼ inch long.

Wingless.
If you detect any bed bug activity in your Travelers Rest home or business, the best thing you can do is to contact the team at Greenville Pest Control. Our pest experts will identify all areas of infestation, and thoroughly treat your property until it is completely free from bed bug activity. Contact us today to address all of your bed bug control needs; we're here to help.
Commercial Pest Control In Travelers Rest, SC
Greenville Pest Control offers dependable commercial pest control solutions to over 320 local businesses. Some of the properties we service include warehouses, medical offices, nursing homes, restaurants, bars, strip malls, shopping centers, daycare, office buildings, and many others. We also service USDA/FDA facilities. Starting with a thorough inspection, we determine the right treatment plan for your facility. Our team provides:
Inspection
Meet with the property manager for walk-through and consultation.

Identification of active areas, and conducive conditions.

Review of potential pest problems, suggested guidelines, and treatment strategy.
Treatment
Sealing off entry points, and making small exclusions to prevent pest access.

Exterior pest treatment three feet up and ten feet out from perimeter foundation.

Installation of ULV light traps and glue boards throughout the interior.
From start to finish, the team at Greenville Pest Control is with you every step of the way. Our commercial services are available for general pest control, rodent control, fly control, and bird control. We offer natural treatment options, and 24/7 emergency services, because it is our goal to leave you totally satisfied, operating your business safely and free of pest activity.