Professional Pest Control For Six Mile, SC Properties
Located in Pickens County, Six Mile is a small and quaint town with a rich history dating back to the early Indian settlements. The area is still notable for its rugged terrain that gives residents that small-town feel with the charm of the 'old west.' As the town only has a population of 675, it's the ideal location for those wanting to escape the big city life in exchange for a steadier pace of living where everyone knows everyone.
This humble sense of community is one of the town's biggest draws, and it's most certainly one of the biggest reasons we at Greenville Pest Control love what we do. As your local and trusted Pickens county pest control, we are your neighbor, and we are here to help you in any way we can when pests try to destroy the peace and sanctity of your home or business. Whether you have termites trying to eat you out of your house and home or rodents making an appearance at your place of business, we are here to keep your home or business safe.
Call Greenville Pest Control today to learn more about our residential or commercial services.
Home Pest Control In Six Mile, SC
Whether you're rarely at home due to traveling for work, or if you spend the majority of your day working from home, it still needs to be an environment conducive to your living conditions, meaning a safe and pleasant space. However, once invasive pests enter, you may look to go anywhere other than home.
From salmonella-spreading cockroaches to rodents that put your home at risk of electrical fires from gnawing through cables and wires, these pests put you and your family in danger when they enter your home. That's why home pest control services are so important.
Our commitment to you is the protection and safety of your home and family, and we don't take it lightly. Through our comprehensive inspection and customized treatment plans, our services will go above and beyond your expectations.
Give Greenville Pest Control a call to determine how our residential pest control services will benefit your home.
Three Easy Tricks To Protect Your Six Mile Property From Termites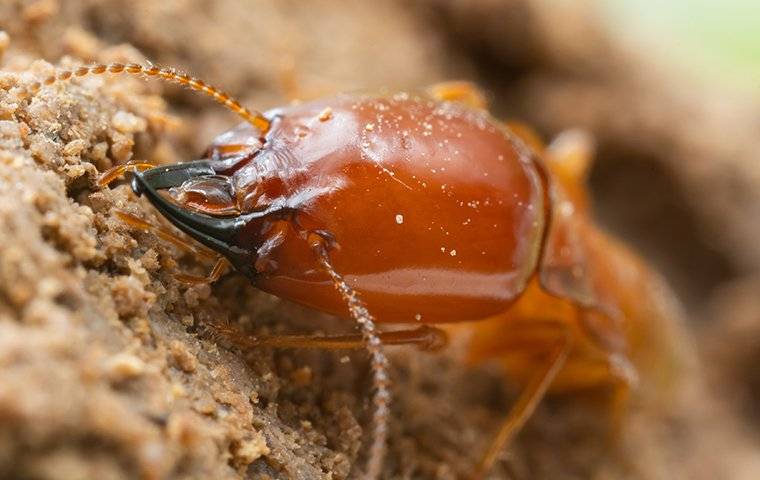 Once termites have infested your property, there's no easy solution to remedy the situation. However, if your home doesn't have a termite problem currently, there are preventive measures you can take to keep your home termite-free.
Maintain Regular Inspections: As you've probably heard the phrase, 'prevention is better than the cure.' This statement is especially true when it comes to termite prevention. With regular termite inspections, we will keep you abreast of the condition of your home before extensive damage has happened. Only licensed pest control professionals can perform these inspections.
Address Moisture Issues In Your Home: Moisture is a significant cause of termite infestations on a property, Repairing plumbing issues like leaking faucets, pipes, showerheads, and toilets are a few of the main culprits. Additionally, air conditioning units cause leaks within properties, especially if the overflow drain or piping is against the side of your home.
Avoid Storing Wood Close To Your Home: Aside from moisture, wood is the very source of food for termites, so if you have wood logs or building materials, avoid placing them against your home or too close to it, as termites will not only infest those wood items but also make their way into the wood structures of your home.
Only professional termite control services will safely and effectively remove infestations, and at Greenville Pest Control, we offer those same services. These prevention methods will help ensure your Six Mile property remains termite-free, whether after we've treated your property or in a preventive effort. Reach out to our team of experts to schedule your inspection; there's never any harm in preventing a problem before it starts.
How To Tell If Your Six Mile, South Carolina Home Has Bed Bugs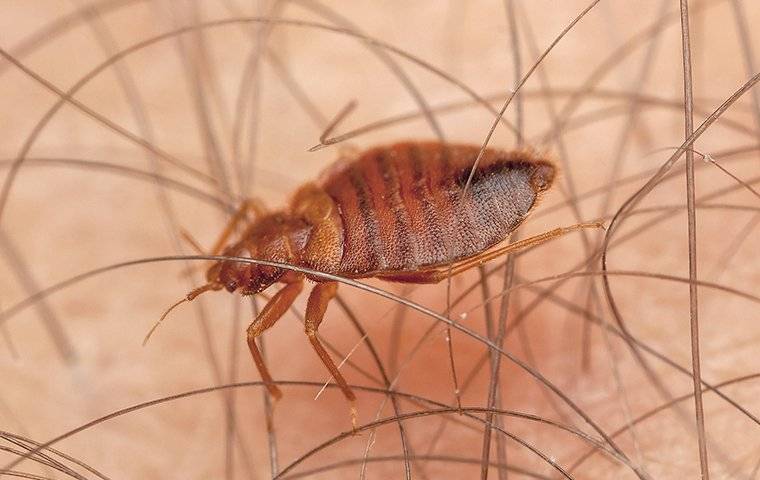 Encounters with any bug are never enjoyable. There are specific bugs that pose serious health threats, and then there are nuisance pests. However, some pests cause itchy bites, and we're not talking about mosquitoes or fleas. The culprit of the discussion is bed bugs.
People think bed bugs are filthy pests brought on by 'dirty' people living in dirty homes. That couldn't be further from the truth. Bed bug bugs are opportunistic bugs requiring blood meals but waiting for the right moment to hitch a ride to their next host. If you've never dealt with bed bugs, you don't want to. They are a nightmare, but they're pretty tricky to eliminate.
Fortunately, these blood-feeders will at least let you know of their presence by telltale signs. True enough, some of the signs they leave aren't ideal, but they are an indicator, at the very least, for you to reach out to pest control professionals like Greenville Pest Control to at least have your property inspected. Let's take a closer look at the signs of bed bugs:
Bloodstains on your bedding from being bitten or crushed bed bugs
Molted skin from bed bugs going through multiple lifecycle stages
Physical bed bug bites on exposed skin areas
Small dark fecal stains on bedding and mattress from being smeared
Tiny, somewhat microscopic pearl-colored eggs
Live bed bugs range in size (adults are comparable to an apple seed)
Musty odors in areas of bed bug activity
If you suspect your home might be at risk of bed bugs, contact us to schedule an inspection. The good news about these pests is that if you're seeing bites on areas of your skin, you're not at risk of contracting a bed bug disease. These pests don't spread diseases like mosquitoes or fleas. The most a bed bug bite will put you at risk is a secondary infection from excessive scratching, which you can treat with antihistamines and steroid creams.
Don't let another sleepless night go by without calling Greenville Pest Control for effective bed bug control services.
Commercial Pest Control In Six Mile, SC
There will always be 'areas of opportunities in every business.' It might be a fancier way to say improvement areas; nonetheless, both reference that every business will endure challenges. As long as there are effective solutions for those challenges, there's nothing you can't handle.
As a business owner, one of the areas of opportunity you will likely face at one point or another is the challenge of pests. The solution for pests would be commercial pest control services with Greenville Pest Control.
Pests in a commercial setting put the health and safety of your employees and customers at risk, and it also puts the notable business reputation you've established over the years in grave danger. The amount of money it will cost to invest in regular commercial pest control services is incomparable to the costs of property damages, an irreparable business reputation, and sick employees and customers.
Our process is simple and hassle-free: inspection, treatment, and follow-up. Don't wait another minute, don't put your business in danger of invasive pests. Call our pest experts today to get your commercial pest control services started.