Professional Pest Control For Inman, SC Properties
Owning a home or business in a place like Inman makes you really pay attention to the way you take care of pests on your property. There are so many dangerous and destructive pests in the area, and trying to deal with pest problems on your own will almost always put your home, family, or business at risk. That's why Greenville Pest Control provides the following kinds of benefits to all of our residential and commercial clients in the Inman area.
25 years of pest control experiences
Organic product options
Locally and family-owned and operated
Free inspections
Free reservices for recurring customers
Call us today to schedule your completely free inspection to ensure your home and business are protected from pests.
Home Pest Control In Inman, SC
As a homeowner in the Inman area, you have to protect your home from natural elements in a variety of ways. However, if pest control is not one of your main priorities, then you could be putting your investment or your family at risk. From destructive termites to disease-spreading rodents, roaches, and more, many local pests threaten everything that matters most to you.
At Greenville Pest Control, we provide the kind of professional assurances that can truly give you peace of mind when it comes to pests threatening your home and family. With over 25 years of industry and area experience, we stand behind our pest-free guarantee with confidence, and so can you. Give us a call today to schedule your free inspection with one of our residential pest control experts.
How Effective Is DIY Termite Control In Inman?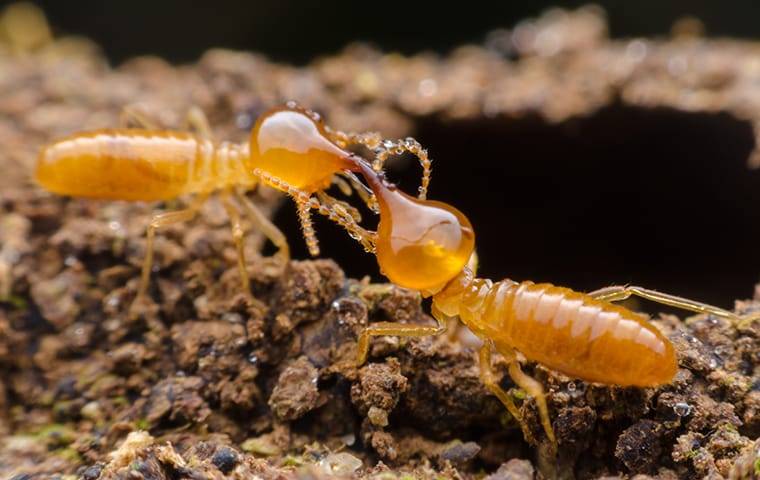 Termites are wood-eating pests that invade your home from the ground up and can damage your home, over time, without you even realizing you have a problem. Before you even start to see the signs of a termite infestation, they could rack up thousands of dollars worth of damage. If you want to protect your Inman area home from termites, there are only a few things that you do on your own. Termites are attracted to moisture-damaged wood, so that could be your best place to start. If you want to reduce termite attraction to your property, try the following methods:
Dehumidifiers in the basement and crawlspaces
Maintaining the lawn properly to prevent moisture buildup
Keeping the lawn clutter-free to allow for even moisture distribution
Replacing moisture-damaged wood promptly
Sealing your deck and outdoor wooden fences
While these methods can help limit your chances of an infestation, they do not guarantee a termite-free home the way a Greenville Pest Control termite expert can. Also, there's nothing you can do to get rid of termites if you do incur an infestation. Even store-bought remedies will only cure a small portion of the problem. The only way to eradicate termites completely is by partnering with a Greenville Pest Control termite expert. Give us a call today to schedule a free termite inspection that could end up saving you thousands of dollars.
Here's How Bed Bugs Get Into Inman Businesses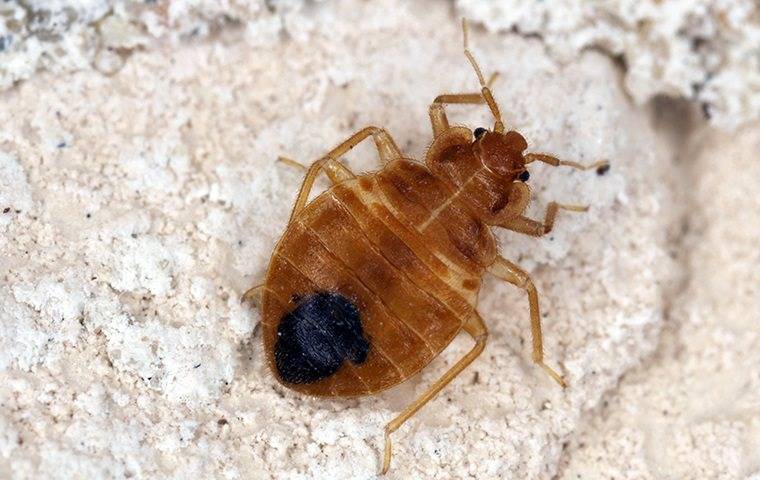 Many people think that bed bugs only invade homes in the Inman area, but the business owners that think like that are dangerously mistaken. Bed bugs can infiltrate all kinds of commercial facilities in search of humans to feed on. These invasive parasites will hitchhike into businesses on a variety of items in order to get closer to their next meal. Even though they don't move very quickly, they are very talented hitchhikers and will latch onto luggage, used furniture, clothes, backpacks, and even shoes to make their way inside.
As a business owner, you can't inspect every piece of clothing that is worn into your place of business, but you can be careful about employees bringing in luggage or bags after traveling. You can also be very diligent in checking any used furniture (even office chairs and appliances) for bed bug activity before bringing them into the facility.
Just one infested piece could lead to a robust bed bug infestation in the entire facility. Once this occurs, there is nothing you can do on your own to eradicate these pests completely. That's why it's important to have regular bed bug checks by expert commercial technicians. Give us a call today to schedule your completely free inspection and protect your hard work and investment properly.
Commercial Pest Control In Inman, SC
When you own a business in the Inman area, it becomes very clear that your reputation is one of your most valuable assets. Unfortunately, pests are a constant threat to your reputation in the community, especially with the rising influence of social media reviews.
If you want to protect your hard work and investment with professional assurances instead of inconsistent results from DIY pest control methods, then Greenville Pest Control has the guaranteed professional care you need at the prices you want. That's why we've successfully served Inman area businesses for over 25 years. Call us today for your free inspection.