What It Takes To Get Rid Of A Mouse Infestation In Your Greenville Home
February 15, 2023
There's something disconcerting about hearing scratching and squeaking noises from within the walls of your home at night. Unfortunately, this is a reality many Greenville homeowners face when mice invade their homes.
Please continue reading if you'd like to learn more about the common signs of mice on your property and how to get rid of them. Or, if you're ready to discover effective solutions for all your pest management needs, partner with our professionals from Greenville Pest Control. We're ready to provide effective Greenville pest control services to combat pest problems of any shape or size. Get in touch with us today to learn more about our mouse control options.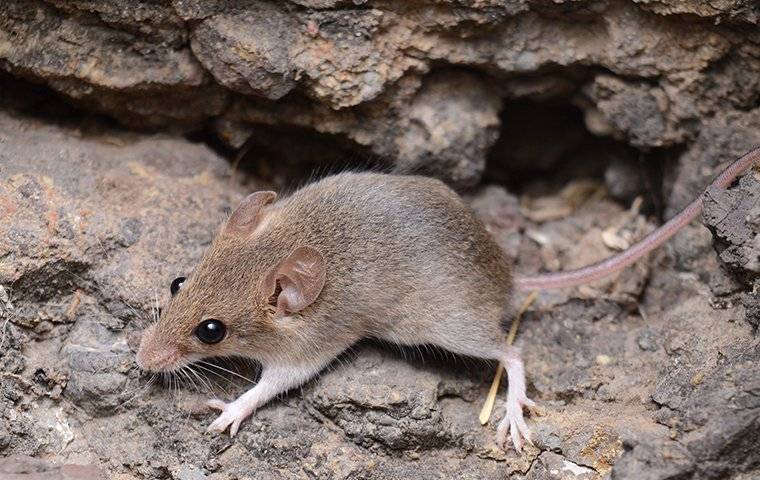 Clear Signs You Have A Mouse Infestation In Your Home
Mice are tricky critters due to their skittish nature. Learning to identify signs of their presence to remove mice from your home is helpful. Signs of mouse activity include:
Small, rod-shaped droppings with pointed ends
The unpleasant odor of rodent urine
Holes chewed into cardboard and plastic food packaging
Gnaw marks on your furniture and personal belongings
If you believe mice are living in your Greenville home, it's time to contact our professionals from Greenviflle Pest Control for help. We have what it takes to eliminate existing mouse infestations and prevent them from reoccurring in the future.
Why Mice In Your Home Is A Major Health Risk
Mice in Greenville might appear cute at first glance, but they pose a significant threat to your health and property. Mice cause property damage by chewing on wires, pipes, and personal items with their long, ever-growing front incisors. Unfortunately, property damage isn't the only problem these tiny mammals cause. Many rodents, including mice, carry and transmit diseases that can make you and your family sick. Such diseases include tularemia, salmonella, hantavirus, and leptospirosis.
When you partner with our professionals here at Greenville Pest Control, you can avoid dealing with pest problems. Our dedication to finding the perfect rodent control plan will keep your home pest-free throughout the year. Give us a call today to find out how we handle rodent infestations.
Why Do-It-Yourself Mouse Control Often Fails
Mice are clever creatures, despite how annoying they are to deal with in your Greenville home. Unfortunately, their caution when approaching new situations often allows them to escape your attempts to remove them from your home. Not only do mice prefer to remain out of the sight of humans, but they also tend to escape any snap traps set to catch them. Even if a mouse trap has a tasty treat like peanut butter, mice will start avoiding all traps after triggering one while attempting to eat the bait. Although DIY solutions may help you eliminate a few mice, they won't address the root of your mouse infestation.
The most effective way to get rid of mice is with ongoing mouse control services from Greenville Pest Control. Reach out to us today to get started on your journey to a pest-free future!
Contact The Pros At The First Sign Of Mice In Your Home
With all the destruction and frustration that mouse infestations cause, partnering with a professional pest control company is often your best plan of action. Mice, rats, and other common home-invading pests don't stand a chance against the effective rodent control services from Greenville Pest Control. With our licensed service technicians working the job, you can rest easy knowing your home and family are protected from the area's toughest pests year-round.
Don't hesitate to contact Greenville Pest Control for reliable pest control solutions or to request a free quote!
Previous
Next