Professional Pest Control For Easley City, SC Property Owners
Established in 1874, Easley, SC, is a growing community full of warm people and true Upcountry charm. It's a great place to live, work, and play – just ask the local pest populations. These unwelcome visitors are eager to gain entry into Easley properties, looking for food, water, and shelter sources. That means our homes and businesses are vulnerable to pest infestations. If you want to protect your property and anyone inside from an infestation, it's important to call in the pest professionals.
Here at Greenville Pest Control, we dedicate ourselves to protecting the local community from the horrors of pest infestations. Our local, family owned and operated company has been providing residential and commercial pest solutions throughout Pickens and Anderson counties and the surrounding areas since 1994. We're proud members of the South Carolina Pest Control Association, and we go above and beyond to meet customer needs. Give us a call today for your free pest evaluation.
Home Pest Control In Easley City, SC
Our residential pest control services have protected over 830 local residences from pest infestations. Our team offers year-round coverage from a variety of common household pests, some of which include bed bugs, cockroaches, ants, spiders, birds, mosquitoes, rodents, fleas, ticks, stinging insects, and termites.
Using an IPM (Integrated Pest Management) approach, we're able to benefit our customers by maintaining their safety all year long. Our exterior treatments give you the preventative protection that you and your family can count on. Our ongoing services give you continued protection from household infestations. We offer free reservices for recurring customers, and as we always say, "if the bugs come back, so do we!" Reach out to us today to discuss your residential pest control needs.
Are You In Need Of Bed Bug Control Services In Easley City?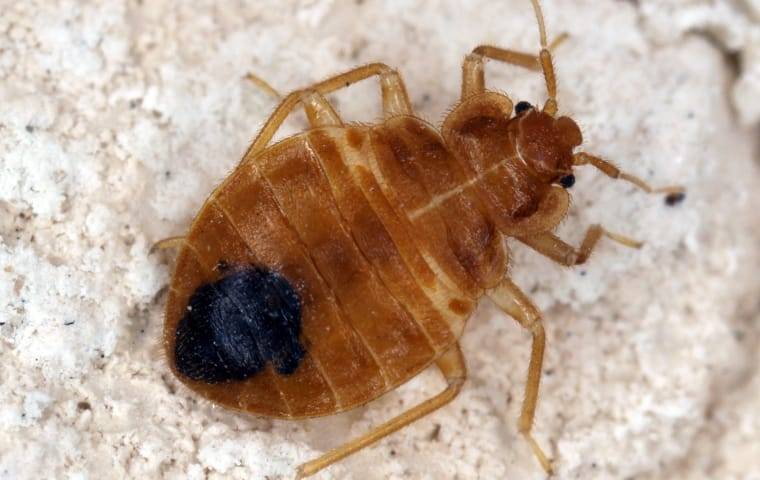 A bed bug infestation is an unfortunate reality that local property owners ought to be aware of. The first step is being able to identify any bed bug activity in the first place.
If you're unsure whether you have bed bugs or not, there are a few telltale signs to help you detect their presence.
First, you may find little, red bloodstains on your sheets or rusty, brown excrement spots left behind after the bed bugs feed. Next, there may be eggshell casings around harborage areas. Bed bugs discard these casings as they progress through their life cycle.
One of the most obvious signs of bed bugs is waking up with a line of red bites that you didn't go to sleep with the night before. If you see any of these indications, it's important to reach out to a professional as soon as possible.
Here at Greenville Pest Control, we provide complete detection and extermination of bed bugs, so contact us today, and we'll get the ball rolling.
How To Rid Your Easley City Home Of Ants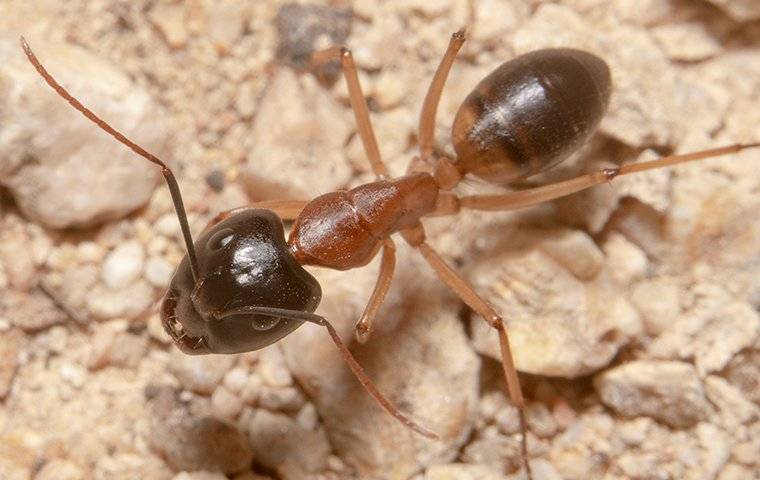 An ant infestation is a large-scale problem that no homeowner wants to deal with. If you want to be proactive in your efforts to reduce ant attractants around your property, it's important to be diligent in your prevention efforts.
Here are some precautions you can take to minimize your ant activity:
Eliminate access points by sealing all cracks and crevices around your foundation.
Eliminate standing water and any sources of excess moisture.
Keep branches, trees, and bushes well-trimmed and directed away from the house.
Maintain a high level of cleanliness and practice proper sanitation.
Maintain functional downspouts and gutters to keep water flowing away from the foundation.
Repair leaky pipes, faulty facets, and malfunctioning drains.
Use a dehumidifier in damper areas of the house like basements, crawlspaces, and attics.
Commercial Pest Control In Easley City, SC
The best way to protect your Easley business from a pest infestation is to get in touch with the Greenville Pest Control team. We currently service over 320 companies in the area, offering comprehensive commercial pest protection that local business owners can feel good about. With natural treatment options and 24/7 emergency services, you can feel comfortable knowing that our team puts your safety first. Whatever your pest problem, we're here to help.
A wide range of businesses utilize our commercial pest solutions, including warehouses, medical offices, nursing homes, restaurants, bars, strip malls, shopping centers, daycare, office buildings, and many others. We also service USDA/FDA facilities, state, and local government facilities. Get in touch with us today to get started.