Professional Pest Control For Boiling Springs, SC Properties
Boiling Springs is a small community located north of Spartanburg in the beautiful state of South Carolina. Named after its now-dormant hot spring in the center of town, this quiet community is no stranger to wildlife and the problems it can sometimes bring to our properties. Pests don't care about population size or proximity to big cities, they only care about getting inside of human homes and businesses. That's why every local property owner must learn to properly repel infestations and act fast to eliminate them before they cause larger problems.
Home Pest Control In Boiling Springs, SC
No one wants a pest problem in their home, but they are unfortunately very common. There's a good reason to concern yourself about proper pest control, too, because infestations can lead to health problems and property damage. While everyday housekeeping can help improve your chances of avoiding pests, the truth is that only ongoing, professional services are guaranteed to keep your home protected. That's why we here at Greenville Pest Control offer excellent residential services that offer you these features:
Free Quotes: We can provide you a free, no-obligation quote right over the phone or online, giving you a ballpark figure of what our services will cost before we even schedule them.
Evaluation: No two pest situations are exactly alike, which is why the first step of our services is always to inspect your property and assess the full scope of the problem.
Treatments: Whether you need interior or exterior treatments, or both, we offer the services that are right for your home and your budget. We even offer all-natural solutions if that's your preference.
Follow-Up: The reason professional service is superior is that we follow up weeks after our initial treatments, making sure that the products are working. It's this follow-up that most homeowners don't have time for, allowing failed elimination attempts to lead to future outbreaks.
Let Greenville Pest Control make sure your home is safe from pest infestations by contacting us today.
Boiling Springs' Handy Guide To Controlling Rodents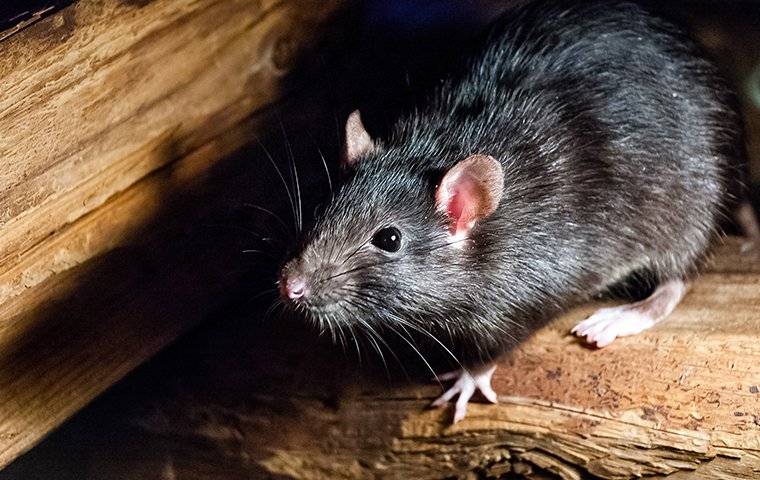 Rodents are a pest that people don't tend to think about until one is seen scrabbling across the floor, or until they've left obvious bite marks around your property. But the truth is that rodents are incredibly common and good at hiding from human detection. That means, unless you're actively protecting against these invaders, you may find yourself with an infestation before you know it. It can be helpful to learn how specifically to prevent rodent populations. Here are some tips straight from the local professionals at Greenville Pest Control:
Food Storage: Rodents can chew through flimsy packaging and scavenge around for scraps left in the corners of our properties. That's why deep cleaning and proper food storage are crucial for avoiding pest problems.
Trash Storage: The food we throw away can be just as attractive to a rodent looking for a meal, so proper trash storage is just as important. Make sure both indoor and outdoor bins are secure.
Inspections: The only way to truly know that you don't have a pest problem is to have experts take a look.
Let Greenville Pest Control inspect your home right away.
How To Keep Ticks & Fleas Out Of Your Boiling Springs Yard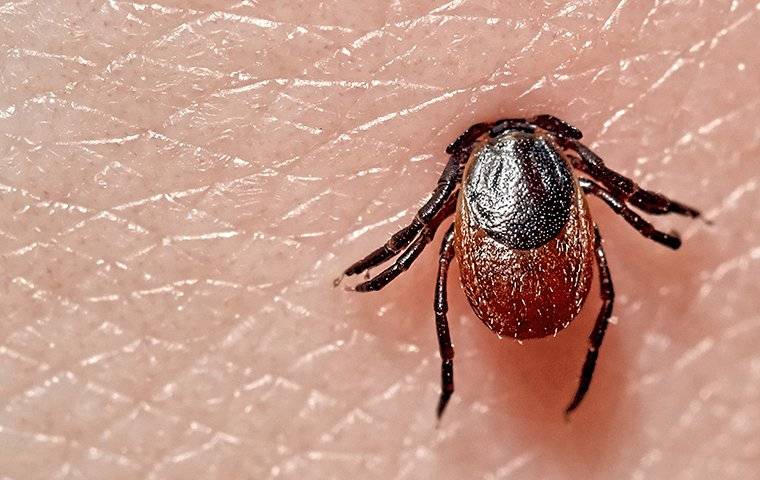 All pests are difficult to prevent but some of the hardest ones to fully avoid are the nasty parasites that bite people and our loved ones. Tiny bugs like fleas and ticks are far more common than you probably realize, and those who aren't careful to avoid them can easily see a population hit their yard and then get tracked inside. That's why the best form of protection from both of these biting pests is through professional services. At Greenville Pest Control, we can assist with all of the following important parasite prevention measures:
Inspection: Only trained experts know what pests look for in a particular yard, which is why it can be helpful to turn to professionals for a detailed assessment of your property. We look for signs of pests themselves and factors that may attract them.
Landscaping: Speaking of attractants, proper landscaping for your yard is a big part of avoiding larger pest infestations. During our inspections, we can provide special attention to determining if your yard might be harboring pest populations.
Treatment: The best, most comprehensive way to protect your property from fleas and ticks is with treatments of your yard and exterior. Our effective solutions ward off parasites so they never try to get close.
Keep biting pests away from your yard with the effective solutions at Greenville Pest Control.
Commercial Pest Control In Boiling Springs, SC
Proper pest control is a sound business investment. Not only can early prevention and timely removal save you from property damage or health problems, but they can also shield your business from the loss of revenue that often accompanies an infestation once word gets out into the community. That's why Greenville Pest Control provides effective and ongoing pest solutions for Boiling Springs businesses. Here are some reasons why you should partner with us to keep your commercial property pest-free:
Customized Treatment: We don't try to cram in excess services as one big bundle. Instead, we only offer you the treatments you need.
Emergency Treatment: We know how bad a pest problem can be for business, which is why we offer emergency treatments to get in and eliminate pests right away.
Free Re-Treatment: If our treatments aren't 100% effective, we'll come back and re-treat your property at no extra charge.
For true protection for your Boiling Springs business, contact Greenville Pest Control today.