What It Takes To Get Rid Of Cockroaches In Your Greenville Home
August 16, 2023
Cockroaches in your home can create a slew of problems, so understandably, you'll want to remove them ASAP. But ousting these pests isn't as simple as buying traps or brewing home remedies. When you need pest control in Greenville, you want professionals on your side.
Our team at Greenville Pest Control is here to help. In this post, we'll show you how to identify the signs of a cockroach infestation and how we can get rid of them. Read on to learn how to protect your home, and call on us when you need the best cockroach control in Greenville, South Carolina.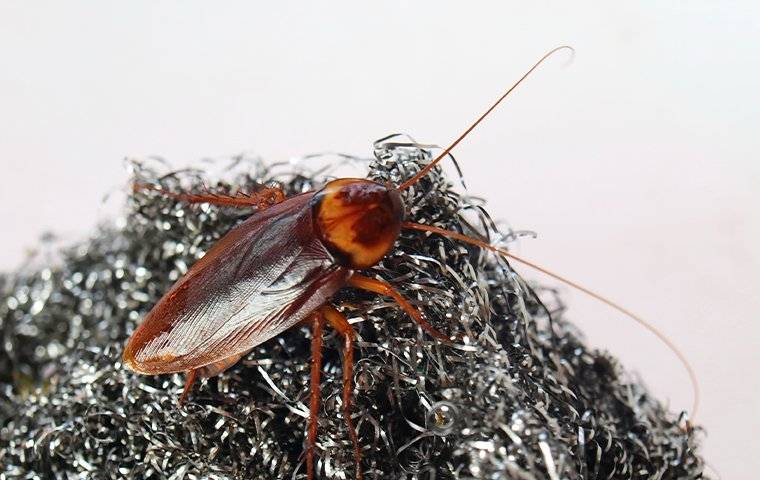 Clear Signs You Have A Cockroach Problem
Any evidence of a cockroach's presence indicates a more significant problem because these pests rarely appear alone. However, waiting to act until you see a cockroach is a major mistake. Instead, keep an eye out for these signs of cockroaches:
Strange, dark-colored stains along your walls and floors
Cockroach eggs, which are round and black or brown
Black cylindrical droppings may look similar to eggs but are more oblong in shape
A strong, musty smell in your home
Whether you merely suspect cockroaches have infiltrated your home or you can confirm it, let Greenville Pest Control help you. We'll uncover the full extent of your pest woes and develop the best treatment plan for your situation. Call today to get a free service quote.
Cockroaches In The Home Is A Major Health Hazard
When you're sharing your home with cockroaches, you are putting your health and safety at considerable risk. These incredibly unclean scavengers spread illness by cross-contaminating the surfaces they come into contact with. They also have a nasty habit of getting into food.
Cockroach droppings in your home are especially dangerous. They contain bacteria that can cause diseases. A list of illnesses caused by cockroach droppings include:
E. coli
Dysentery
Salmonella
Cockroaches can also trigger an allergic reaction in some, causing sore throats, watery eyes, itchy skin, sneezing, coughing, and wheezing. In severe cases, they can trigger asthma attacks in those with asthma.
The sooner you reach out to professional pest control, the easier you can breathe. Greenville Pest Control will work fast to secure your home against cockroaches and other pests. We even offer recurring service plans to protect your home all year long.
Why Do-It-Yourself Cockroach Control Usually Fails
It's tempting to try and tackle cockroach control on your own. After all, there's no shortage of traps and treatments available in stores. DIY may seem like a viable option, but without understanding cockroach behaviors, using them effectively isn't possible.
The pros at Greenville Pest Control undergo extensive training to better understand the pests they fight and the products and techniques needed to remove them; this is the sort of experience you can't pick up by reading a few articles, but you can have it in your corner when you hire us. We'll work with you to get the best treatment possible for your home.
Call The Pest Experts For Total Cockroach Elimination
Professional cockroach pest control is only a phone call away. For over 25 years, we've been helping people like you solve their pest problems with kindness, courtesy, and professionalism, treating every home like our own. We provide many services, from one-off treatments to recurring treatment plans and same-day emergency services when available.
Don't wait another minute! Call Greenville Pest Control today for the best cockroach removal service in Greenville and take your home back from these nasty pests. Together, we'll help you get back to your pest-free life!
Previous
Next